AS9102 Aerospace Implementation & Quality Management Systems
All industries have a unique standard to follow that comes with some requirements they are—sometimes—obligated to meet in order to offer the products or services they fabricate or provide. In the Aerospace industry, you will find several normative or standards that focus on different elements and areas of the company dedicated to this business item. The AS9102 one is a standard you should be familiar with despite it not being a certification you necessarily need.
However, the improvements you can obtain thanks to its implementation will be great. This standard is focused on new or revised parts a company produces for the aerospace industry—and specific companies in this area. Why only new or revised components? As mentioned before, some standards are for specific elements and aspects of a company.
AS9102 has the First Article Inspection included, which is part of the entire purpose of the standard. You, as a company that wants to implement it, need to study and be familiar with all the norms mentioned in the document.
Beforehand, you might be familiar with the fact that ISO Standard implementation isn't a task and goal that takes a couple of days. It requires time, effort, and your company will be in the need of following all the steps and regulations expressed in the normative to guarantee it meets all the requirements.
At ISO Pros we are qualified experts and auditors to help you with all the extensive experience of implementing ISO standards and to identify and deal with all your needs in this area. Aerospace AS9102 is one of the most requested standards to implement since companies in this industry can obtain several benefits from it. Such as:
There are many elements studied and considered during its implementation. However, it does not have to be an issue for you when our qualified auditors and experts are there for you.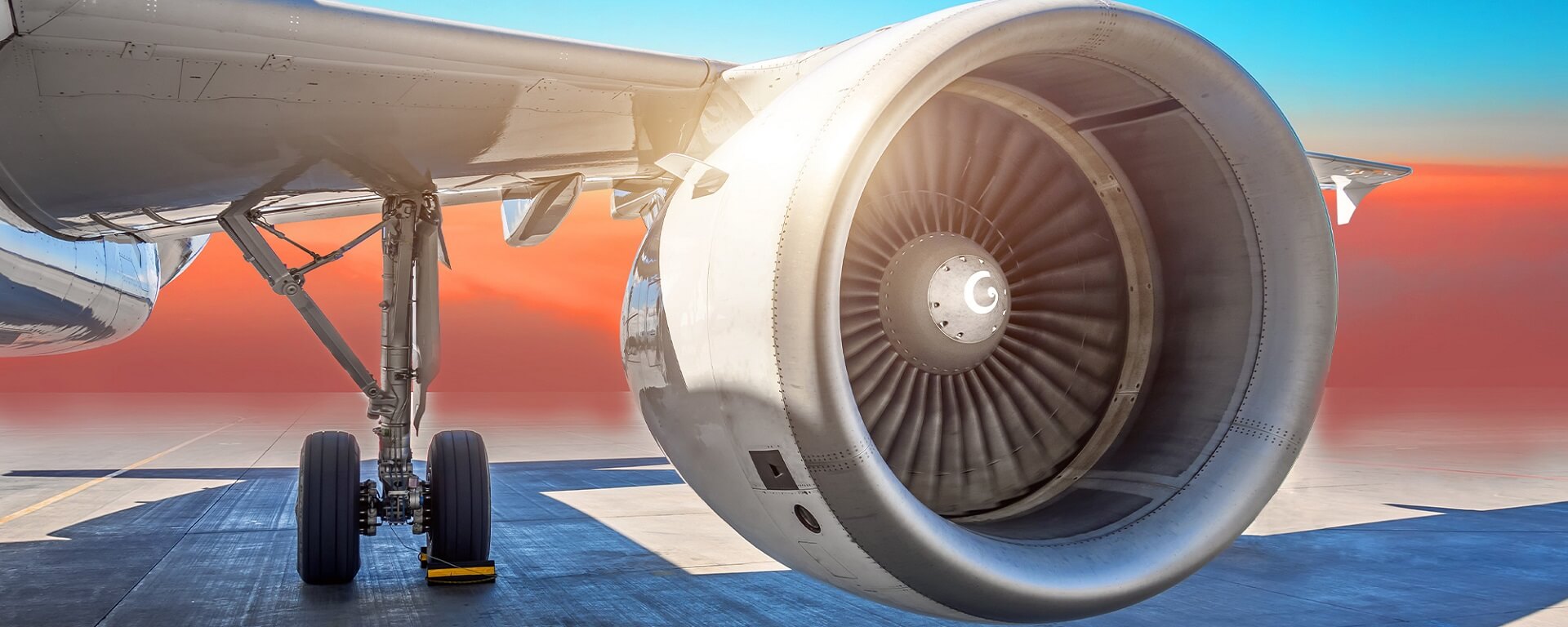 Why should you prioritize AS9102 implementation?
As mentioned before, some standards and ISOs are needed and required, which means you are in the obligation of meeting the specific requirements on each one of them to obtain the certifications. However, this is not the case with AS9102. Aerospace companies that implement it are merely looking for extra benefits and growth for their production and performance. 
After all, every standard has a reason to exist, which doesn't mean you should implement and obtain all the certifications from the aerospace industry—in this case. The reason you must keep this in mind is that all of them are useful at a certain point and level. Deciding which standard and ISO will be useful and necessary for your company is part of your administration and task. 
However, we can help you to decide if you either need AS9102 or not for your company. We are 100% sure whatsoever, that if you decide to implement it you won't regret this decision but rather enjoy all the benefits that come with it.
When should you implement it?
Whenever you feel like it is required or since the very beginning. One of the pros with this standard is that you can start implementing it since you create or start your aerospace company.
After all, AS9102 is aiming for the First Article Inspection, which means it will be useful since the very beginning.
As a company, you shouldn't underestimate the importance of supervising and inspecting the first batch produced in your company.
It is only natural to have several failures—pieces with defects that aren't perfect to provide or deliver to the customer—during the first lot of each part or component.
And the best decision for your company is to look after this problem right after the batch is out and ready to be inspected.
Identifying failures or issues in the components or parts isn't what most aerospace companies are after. They are more eager to know about the reasons behind those failures.
In this way, they can improve production processes, and the improvements they think or consider to make happen are possible to obtain at all levels of the supply chain.
This takes us to the main question once again and of course, its answer: it is always a good moment to follow the standard for a brighter future for your company.
Implementing AS9102 only brings benefits to the production and performance of your company while allowing you to improve the quality of your components and parts.
Therefore, the real question is, when are you going to start?
How do we help you to make it happen?
Our company, ISO Pros, has a systematic and easy way to implement standards and ISOs. This is—mostly—thanks to our qualified, experienced, and validated auditors and experts that have been providing consulting, implementation, and auditing to thousands of companies over the years. AS9102 is a standard we are quite familiar with since most of our clients and companies in need of meeting specific requirements or following normative have grown interested in it.
Of course, all of them are either in the Aerospace industry directly or related to it in some way. This leads us to clear a very specific point: if you are in the aerospace industry and somehow, related to producing components and parts—if you're not the direct manufacturer—you can implement it. Now, our company won't be there to tell you what to do all the time and expect you to deal with everything on your own.
Even when we do focus on guiding and supporting you, we are also aware of the importance of the actions and steps taken during the standard implementation. This is why we are going to help you with all the elements—mostly the major ones—that will allow you to meet requirements and major elements, which are the production process, documentation, and tooling. The second one—documentation—is usually one of the most underestimated parts in the standard since companies trying to follow the normative consider processes are more relevant.
However, the main purpose of this standard is to provide consistent documentation as well as help your company to improve the quality and production directly. We know, so far, there's a lot of elements and aspects involved in this standard despite it being focused on the First Article Inspection. But we are more than prepared to assist you during the entire process and ensure that you obtain the certification, which is also provided for our company.
Therefore, if we had to summarize what we will do for you it will consist of 2 things:
Why is our company the right one for your ISO needs?
Because we have been in this business for decades. We are a company that believes in the potential of new people and services. after all, we've been there before just like any other business and person. However, we find quite relevant and important the experience our company has to be able to implement standards in the right way and without issues.
For this, there are many elements, items, and aspects that are required to ensure the perfect result or the one your company expects from the ISO. This is why we have put a lot of effort into having the best experts but also, continue growing and learning about all the standards, added norms, and requirements in each one of them. ISOs and standards are always being edited or changed in different ways.
For AS9102, it hasn't happened too often, but knowing all the changes, norms, and everything written and showed in the document is crucial. Besides, the ISO world is extensive and something you need to dedicate a lot of time, effort, and knowledge. We, as a company that provides implementation, consulting, and auditing services for you to obtain certifications, have put a lot of time into making sure our systems and ways to provide you with them are the best.
This is why we have very specific and efficient ways to document and capture all the processes during the certification or implementation. And also, a systematic and pragmatical method to ensure everything is going smoothly and in the right direction. We don't want you to feel alone on this when you are clearly not. If you are already familiar with Aerospace AS9102 and decided to find some guidance and support due to the difficulty in implementing it, you are welcome to contact us. We don't have limitations or exceptions when it comes to helping a company to follow this standard.
If you need us, our auditors and experts will be there in no time to ensure your company is meeting all the customer's requirements and following the norms.
Everything we ask for you is three things:
Ensuring that every aspect and element in the standard document is checked and met won't take a week or less. But we will make sure that our guidance and support help you to not only guarantee to acquire the certification but also, to speed up its implementation.
Keep in mind that AS9102 is very specific to your company and what you do. This means that, if you are not in the Aerospace industry, there is no need for you to follow it nor implement it.
There are other standards and ISOs focused on your company and industry. This is why you should be aware of the basic concept and definition, which we can help you with as well and we've already done it at the same time.
Now, you could be a bit confused since there are ISOs or normative that follow similar requirements and norms. There is a lot to consider and keep in mind, and if you would like to obtain extra knowledge besides the standard itself and implementing it, we would be more than happy to provide it when guiding you.
To contact us, you do not have to struggle nor hesitate.
Either if you need information about Aerospace AS9102 or want to request our certification, implementation, and auditing services, you are always welcome to do so. Just make sure to call, email us, or send a message via our website.
We work 365 days a year, and our experts and auditors will reply within the first 24 hours if not right away. There is a lot to do with this standard and the sooner we start, the sooner you will start enjoying all its benefits.